The satellite dish, whose sole purpose is to give us " Democracy Now!"
cost $680.40 per year. Many people in our community have requested WCCA continues to present this program. Hosted by renown journalist Amy Goodman, DemocracyNow! offers a unique view on global issues, news and information.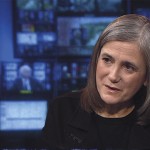 Please HELP WCCA TV 13 continue to present this type of programming. Please consider making a donation to us. Since 2010, WCCA TV's funding it receives from the local cable franchise licenses has seen nearly a 15% decrease. This posses substantial challenges upon the non-profit public access mission as a local institution which stands for media democracy and creative innovation. TV BY, FOR, and OF, the PEOPLE NEEDS YOUR HELP ! Please send your check payable to WCCA TV , WCCA TV, 415 Main Street, Worcester , MA 01608 or if after 12 noon, call in a donation , we accept credit cards: 508-755-1880.